Not Your Typical "Grandma's House" Wallpaper
When you think of wallpaper, I'm sure it takes you back to the good ol' days of hanging out at your grandma's house, waiting for your favorite tv show to come on. Think again–Wallpaper is back and better than ever! It's refreshing to see wallpaper come back in a way to elevate and modernize your home or commercial space. Whether you decide to use wallpaper or paint, Precision Wallcovering & Painting is here to help you choose and install your favorite design!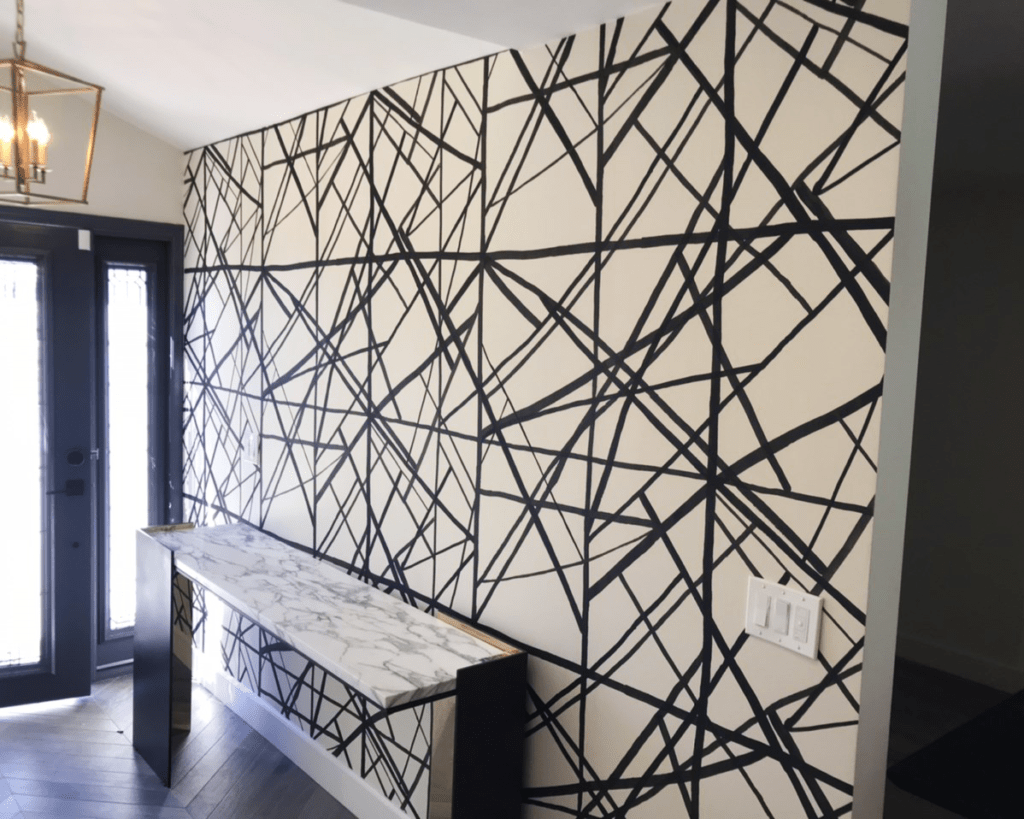 As shown in the picture above, wallcovering can make your home feel more up-to-date! There are hundreds of wallpaper options to choose from ranging from intricate designs, to florals, animals or a much more simple design. This particular wallpaper is from a collaboration with Haus of Design and the accent wall material is from Lee Jofa and it's called 'Channels Paper'.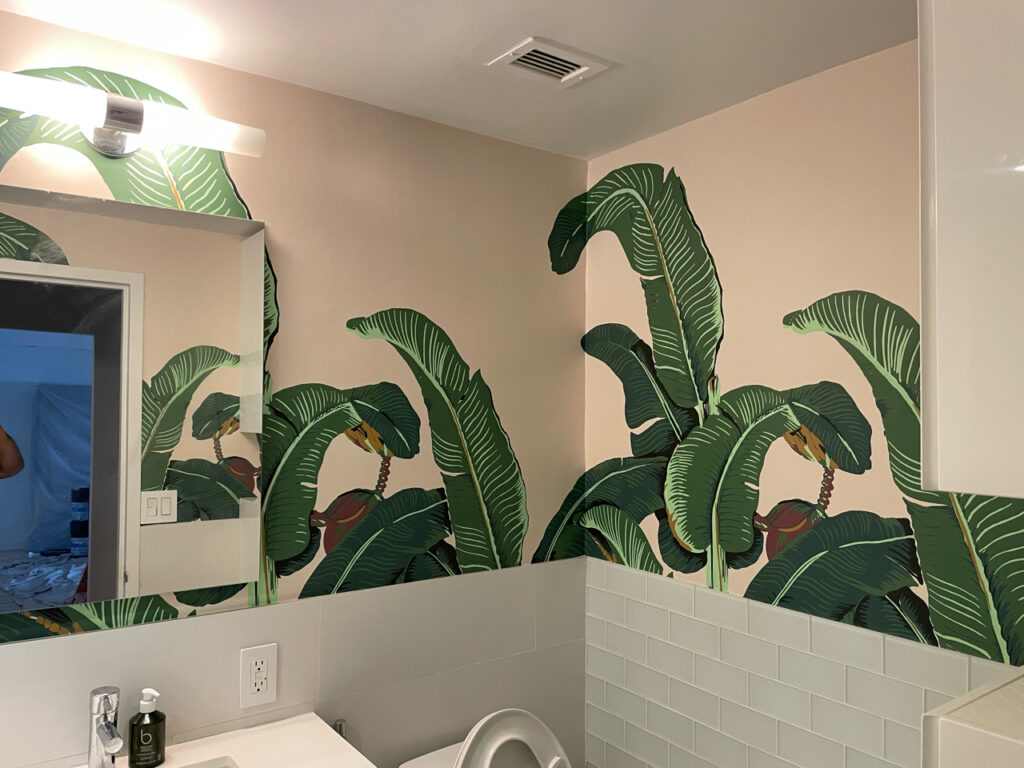 I'm sure you've seen a ton of images of leaves being used as people's choice of wallpaper design, and why wouldn't you!? It's such a gorgeous addition and gives a bit of pop to your home. This is just one of many leaf designs we have to offer, give us a call if you're looking for a different type of leaf or plant and we will gladly show you other options!
As you can see, wallpaper is no longer only used for your grandma's house. It can be modernized and be used as a way to increase your home value. We always recommend having a professional install your wallpaper as it needs to line up correctly and will increase the longevity of your design. Give us a call at (949) 493-1300 and our friendly office staff will be happy to assist you!