Another fabulous project completed! We had an amazing opportunity to work on a Newport Beach home with the lovely Brittany Stiles, an Orange County interior designer. We are honored to work with her incredible talent time and time again. Now, let's jump into the details of this project!
We began with the powder room. Our client decided to go with a beautiful wallpaper design from Morris & Co. This wallpaper is called "Compton" and is in the Indigo/Russet color. 
An excerpt from their website, "Compton was designed by John Henry Dearle in 1895 specially for Compton Hall in Wolverhampton the home of Laurence Hodson. The original design required two sets of wood blocks to print all 28 colors owing to the large vertical repeating pattern but has since been scaled down and adapted for a wider audience."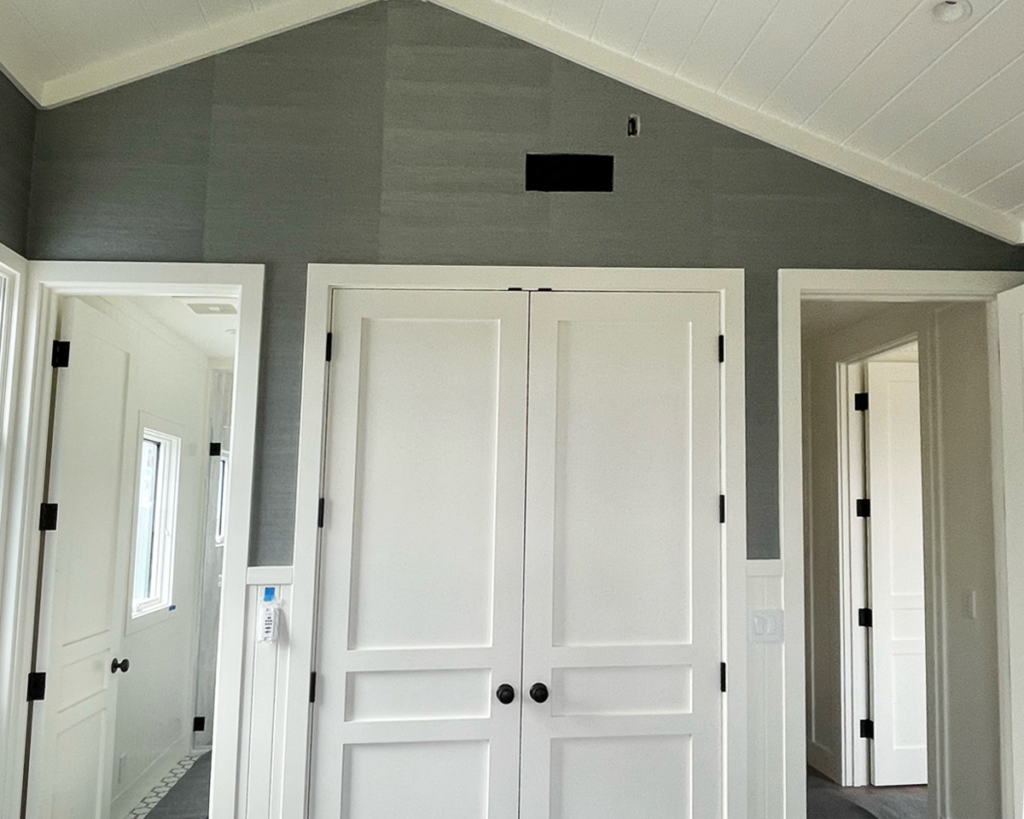 Next, we moved to one of the bedrooms. Our client wanted this room to be more on the minimalistic side but with a subtle design. The Haruki Sisal wallcovering, from Schumacher in Blue/Grey, was a perfect match. As mentioned on their website, "This classic sisal wallcovering boasts sheen, texture and an endless color palette. From chic neutrals to saturated hues, it offers a bevy of tactile options that are a sophisticated step above a simple paint job."
Lastly, we tackled the office and exercise room. The office was wallcovering from Kravet, their Echo Heriloom India. This worked perfectly with the furniture they planned on purchasing. As for the exercise room, Serena & Lily's, Seahaven Toile Black/White, was light and airy making the room inviting to workout in.
Like many of our other projects, we LOVE working with our interior designers. They know we do quality work and in a timely manner. If you need our help, give us a call at (949) 493-1300 and our office staff will gladly assist!