First you need to ask yourself, what are you trying to accomplish with the specific room you are trying to change? Are you wanting to feel warm, inviting, high-energy, balanced, or motivated? Whatever you're trying to accomplish, we have tips for you! Below we go into detail about what you can do to shift your room's mood with a pop of wallpaper or paint.
Red
Red is associated with high energy, power, courage, ambition and strength. It promotes us to be alert, speedy and creates the connection to our physical selves. Red can also boost confidence as well as being active, task-oriented and can help stimulate your appetite. If someone is sensitive to the color red, too much of it can steer someone towards feelings of irritation, hostility or anger. Since our eyes are drawn to it first, a little can go a long way and that's why it's best used as a second color, an accent color.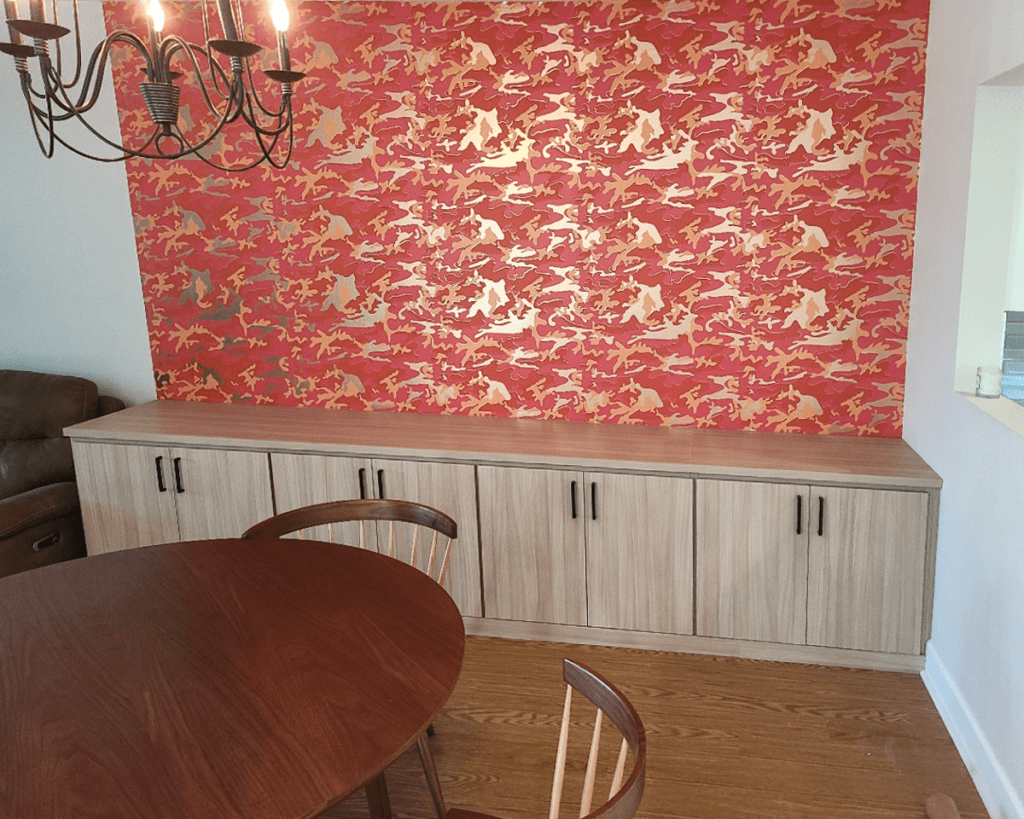 Orange
Let's be honest, orange isn't for everyone or every house, but it's a great addition for a mood booster. Orange gives off warm, inviting, and joyful feelings when entering a room, and promotes social wellness with guests. It invokes feelings of sociability, enjoyable connection, and happiness, and of course you want your guests to feel welcome when coming over. It also has an emotionally-strong presence and promotes extroverted behavior, making it a fantastic color for gathering spaces to promote interaction and relationship building, but as with red, too much of it can seem overused and create feelings of irritation and frustration.
Yellow
It's no surprise that yellow is the color of optimism, brightness, cheery attitude, and mental clarity. When you're out in the sun, going for a walk or swimming at the beach, you're almost always in a better mood. Yellow is helpful in easing negative thoughts or depression and encouraging laughter and happy thoughts. It promotes creativity, clear, upbeat thinking and decision making, making life just a little bit easier.
Just as with red and orange, too much of yellow, especially deep yellows, can potentially promote irritability, hyperactivity, sadness and shorter tempers in babies, young children and even adults.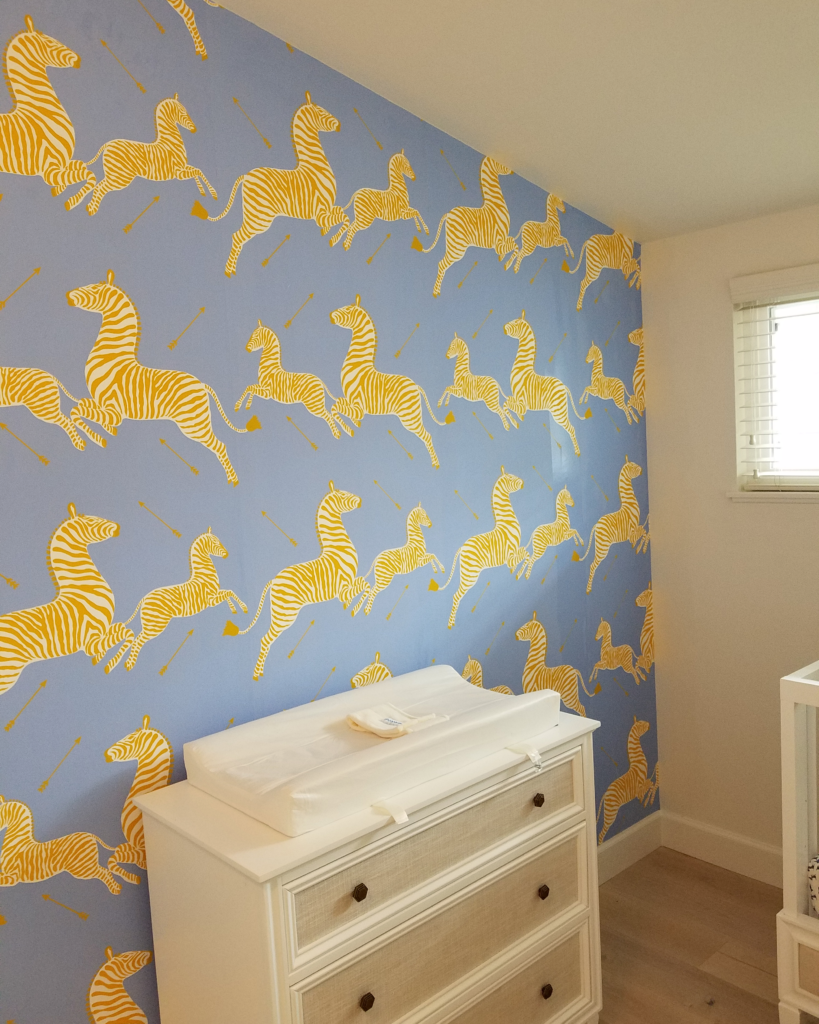 Green
Have you been overwhelmed or stressed lately? Well, green might be the perfect color for you to introduce into your home. Green is known for promoting renewal, balance, refreshment, and peace. These factors create a calming influence and reduce feelings of stress and being overwhelmed. In addition to an accent wall with wallpaper from Precision, indoor houseplants and herb gardens are an excellent way to bring green into other parts of your home without an overwhelming amount of green. A large amount of green could possibly promote laziness and lack of initiative.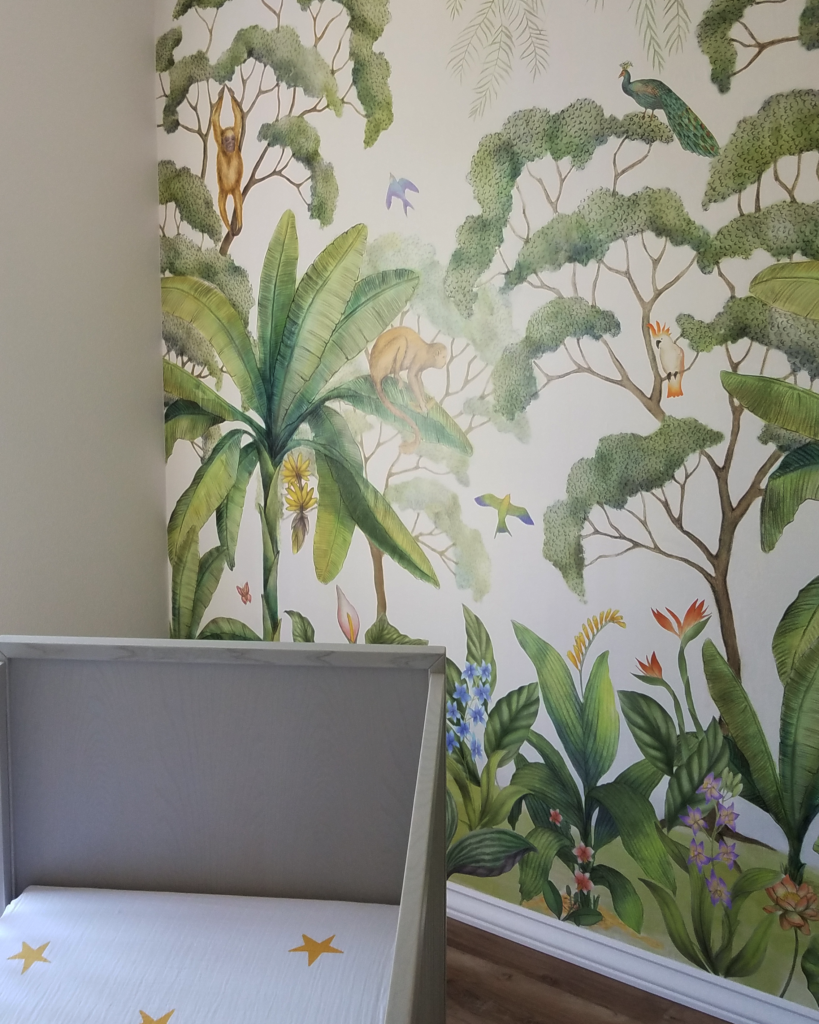 Blue
Fortunately, blue can be tolerated in higher amounts than as we see with red, orange, yellow and green. If you're looking for help with sleep, blue is a great color to add to your bedroom. It promotes restful sleep, sense of calmness, and can be effective in reducing insomnia while promoting deep sleep. It's the perfect balance for imagination and intuitive thinking in children.
If you're looking for a color similar to blue that is more gear towards your children, violet is a great alternative. It's often a favorite color among young girls and it simulates our brain to problem solve while also promoting creativity, intuition, and artistic ability. An excessive amount of violet could potentially result in feelings of insecurity or emotional suppression.
As mentioned above, there are many colors to add to your home and room that can make a huge difference. Precision Wallcovering and Painting can create the perfect accent wall with wallpaper or paint in the color of your choice. We'll ensure you'll love your new addition, without it being an overwhelming amount of color. Do you already have your color choice in mind? Give us a call at (949) 493-1300 and we will make it happen.