After our successful renovation of the Sunrise Senior Living facility in West Hills, Precision was once again contracted for an update to the Playa Vista location of this upscale assisted living facility in Los Angeles. We were the general contractors on this job and self-performed the needed work of painting, wallcovering, demo, carpentry, electrical, and drywall.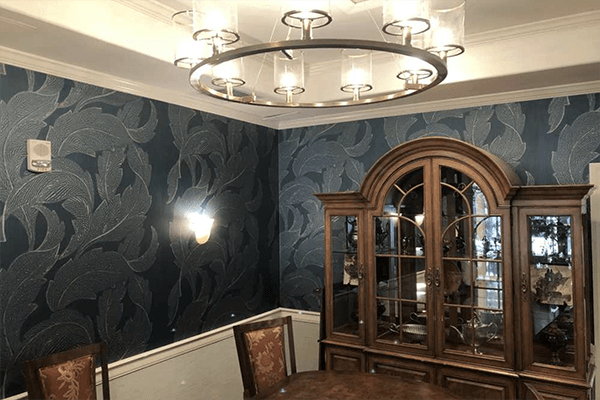 This cosmetic renovation included the first floor entry, foyer, bistro, main dining room, private dining room, and corridors, including corridor repainting, and wallcovering replacement throughout the first floor.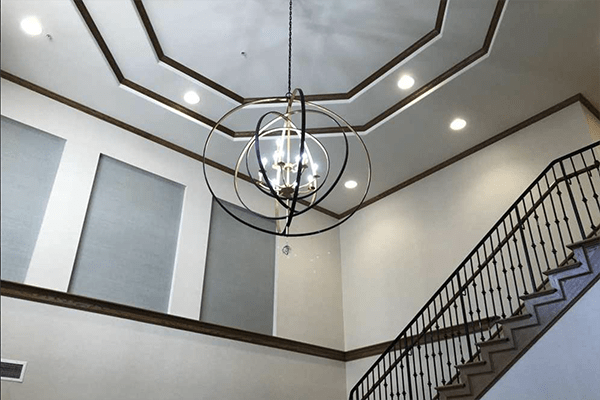 Precision renovated the entry foyer with a new chandelier and lighting. We also refreshed the common TV room with a new fireplace, lighting, and wall treatments. This is home for the residents who live here, and it's important that they have spaces which feel welcoming and inviting.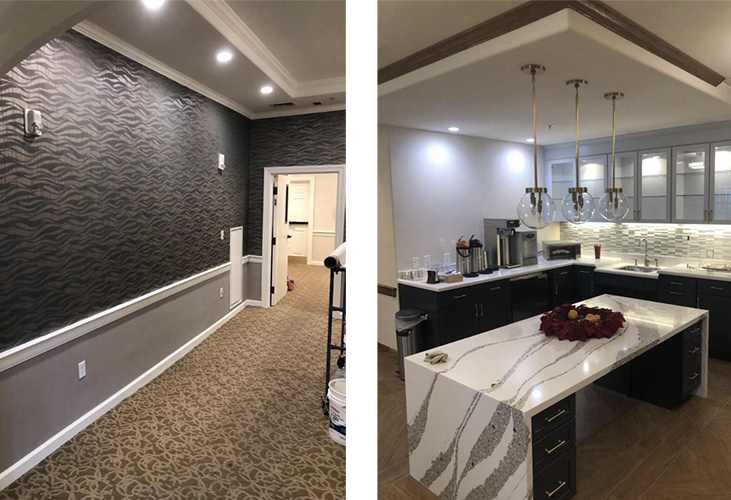 This cosmetic renovation included all-new finishes such as, cabinets, countertops, flooring, wall treatments, fixtures, and painting. The updated look is more modern while still retaining a feeling of warmth and comfort.
Our work at Sunrise Senior Living was completed partially as night work to minimize disruption to the residents' meal times, and allow access to the dining rooms. Precision is always willing to work with the needs of the property owners and managers to get the job done in a manner that is both convenient and efficient for everyone.
Precision is very proud of the work we have completed for the Playa Vista community and all residents of the Sunrise Senior Living Facility. If your commercial property needs a refresh, contact Precision today and let's find out how we can work together!