Precision Wallcovering & Painting is pleased to have been part of the team working on the newly constructed Springhill Suites in Lake Forest, CA. This all-suite hotel is functional and stylish, and offers great modern amenities in a convenient location. We were subcontracted by Tharaldson Hospitality Development to complete finishing work in the interior and exterior of the property, as well as the parking areas.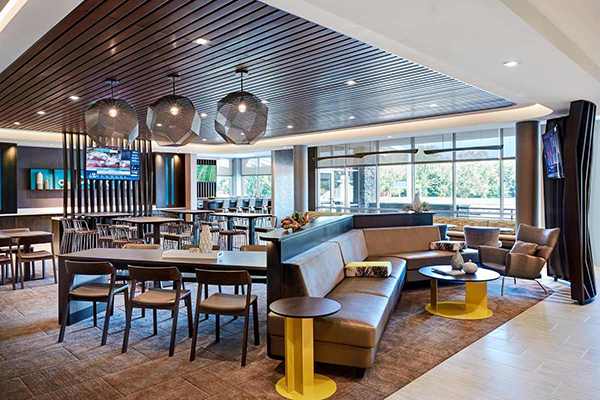 As part of our interior work, Precision was tasked with painting throughout the guest rooms, lobby, corridors, and back of house. We also installed wallcovering at corridors, guest rooms, the fitness center, the reception area, and all ice rooms. Fiberglass reinforced plastic (FRP) panels were installed at the laundry room and the meal prep area for easy cleaning and added durability.
On the exterior of the hotel, Precision was responsible for some general painting, including the exterior doors, exterior eyelet, exterior screens at the parking structure, fencing, and the patio trellis. These are many of the details that give the hotel curb appeal and increase its visual interest for arriving guests.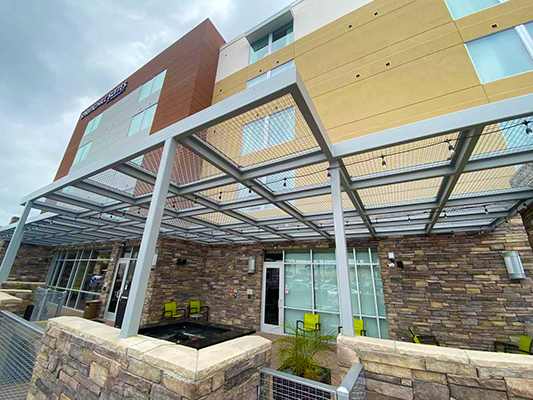 Another important (though often overlooked) part of the hotel that Precision was responsible for finishing was the parking garage. We painted the entire parking structure, as well as completed the parking structure stenciling that gives directions and lets drivers know where they parked. At approximately 66,000 square feet, that's quite a lot of parking garage we painted!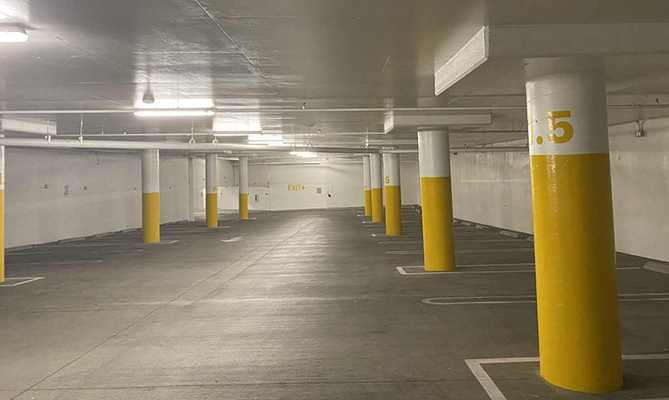 Working on new construction projects often provides specific challenges that come with so many trades engaged at the same time in the same place. Precision faced a few of these as it related to trade damage and protection of our work while other trades finished their projects. But everything came together very well and the hotel successfully opened earlier this year.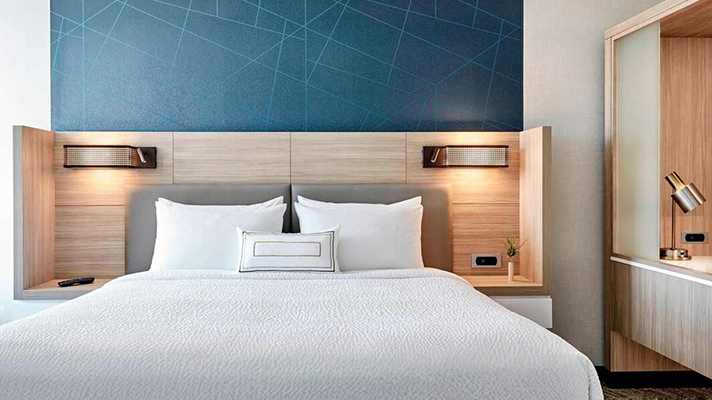 We are very pleased with the outcome of our participation on the Springhill Suites, and the owner is happy with the work done by Precision Wallcovering & Painting. What can does your home or business need in order look its absolute best? Get in touch with Precision today and let's get together to make your vision a reality.