Did you know that in addition to painting and installing wallcoverings, we are also general contractors here at Precision? Our skills in this area were recently called upon for a cosmetic renovation at Citrus Place Senior Living in Riverside, CA. We have quite a bit of experience in helping renovate assisted living facilities and our know-how was put to good use here.
We gave a facelift to several areas in the Memory Care Unit at Citrus Place. The entry area got a new wall with Vercade "Wall Fashion" wood planks, updated flooring, baseboards and paint. One of the main gathering areas, the Lounge, received new flooring and paint, as well as additional electrical outlets. We also did some TV wire management so that everything looks neat and tidy.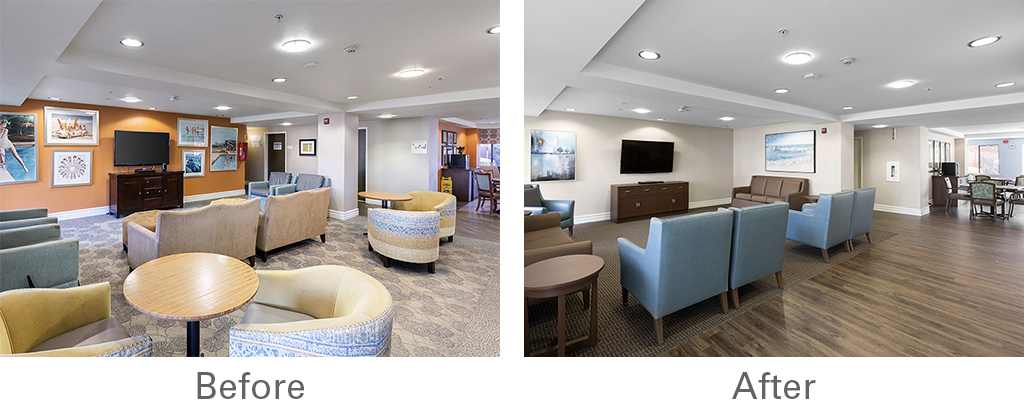 Another major update we made was to convert one of the bathrooms into a laundry room. This included removal of all the old fixtures and putting in new flooring, millwork, and paint. We made electrical modifications to suit the space's new use, and added dryer vents and other plumbing adjustments.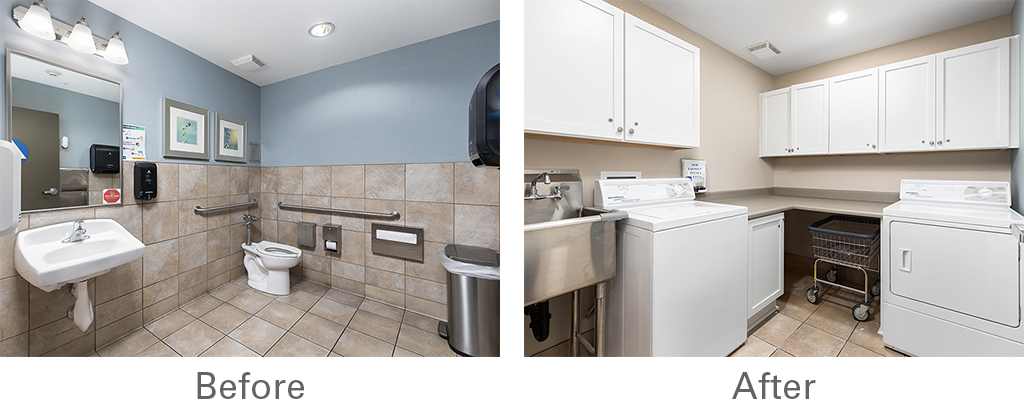 Other areas such as the med room and the hallway office received new flooring and paint. The corridor was updated with recessed fire cabinets and new wallcovering, flooring, and paint. We also removed legacy electrical components. The dining room also got a makeover with some fresh flooring and paint.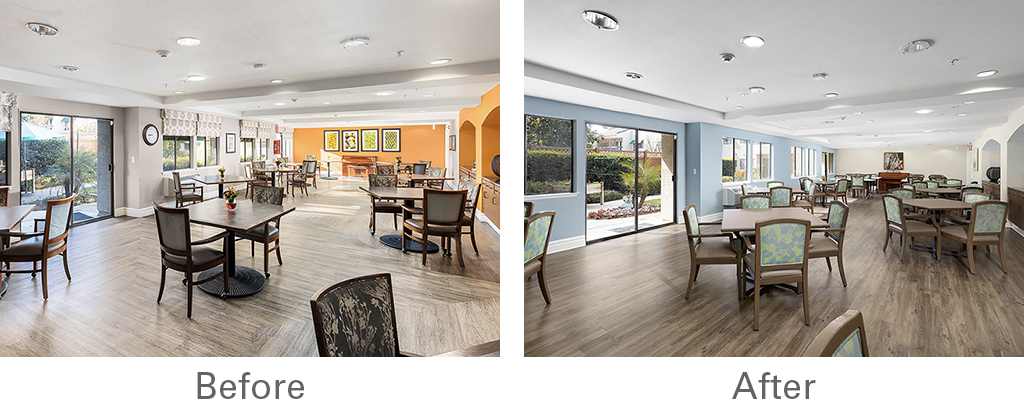 We think the results look great, and the client was very pleased with the outcome. It's important to regularly refresh your spaces to keep things looking their best. If your facility needs some updates, contact Precision today and let's see how we can work together.