Precision Wallcovering and Painting took a trip to East Texas recently for a special job to repair a wallcovering installation. We were hired by Super Color Digital from their Texas office to fix a job that two other wallcovering contractors failed to complete properly—a prime example of why you need to hire an expert with experience!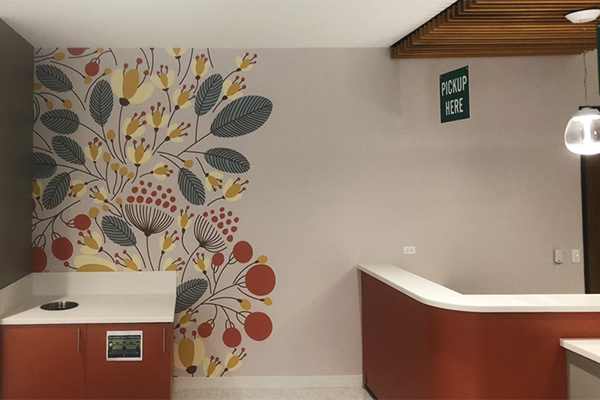 The existing wallcovering installation had bubbles under the surface and was unleveled; common mistakes in this type of work. The client, Collin College in Wylie, Texas was unhappy with the job, as was Super Color Digital, who created the graphic wallcovering. Precision has a 10 year relationship with Super Color in LA, working regularly with them to install their California projects, and they referred us to their Texas branch. An installer from Precision flew out to Texas with his tools, ready to get to work on a proper installation of this wall graphic.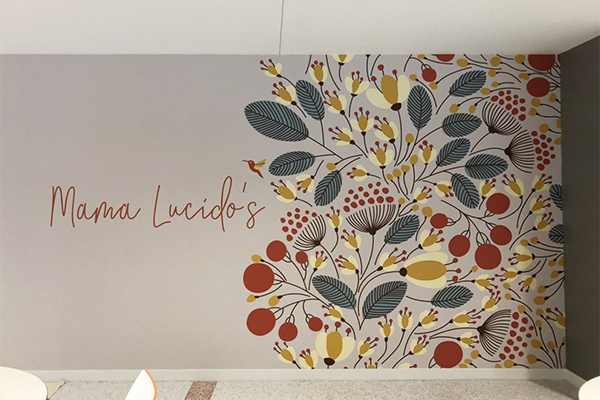 Day 1 – Remove two existing graphics
Day 1 – Wall prep
Day 2 – Install new KoroGraphic 500 SF Abaco beach digital graphic
Day 3 – Finished walk with customer for approval of work completed the previous morning
Day 3 – Flew out of Texas in the afternoon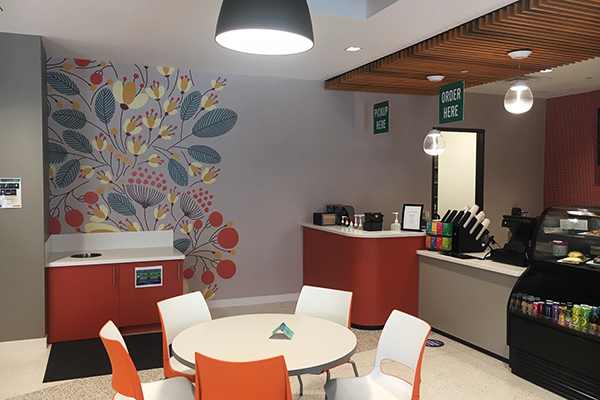 Our PWP installer has been doing installations like these for over 35 years of experience and he did an exceptional job. We were rewarded with another happy client! If you need an expert to do the job right the first time, give Precision a call!
Site: Collin College Cafeteria, Wylie, Texas
Customer: Super Color Marty Watkins (Farmer Texas Branch)