Precision Wallcovering & Painting recently had the pleasure to work on the construction of one of Irvine's newest parks. Helping create beautiful outdoor spaces with finishes made to last is one of our many areas of expertise, and we were subcontracted by Consolidated Contracting Services to complete this project.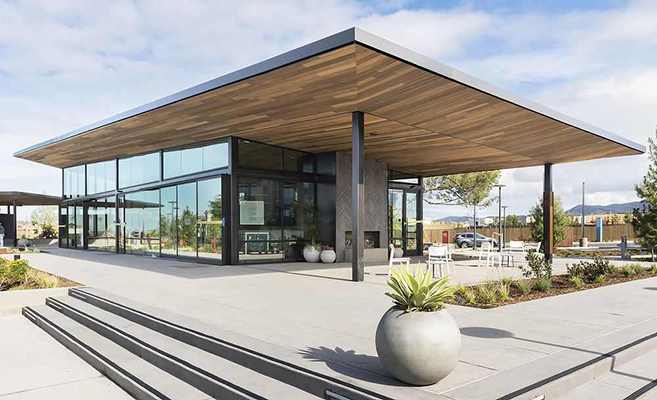 The design of Park 1 manages to be sleekly contemporary and yet also feel like a natural part of the landscape with its dramatic wooden architectural details. Precision was responsible for hand staining the wood throughout park, including seating areas, overhangs, restroom buildings, and more.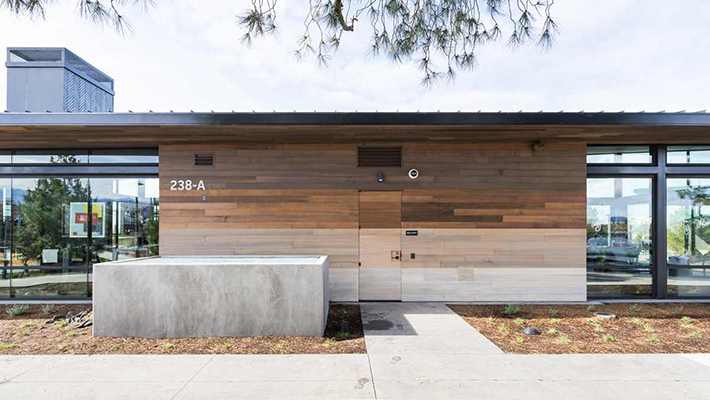 This wooden ombré wall is particularly striking, and gives an organic feel to an otherwise modern building. Precision was also asked to pick up additional out-of-scope work to help get this job completed on time, including interior painting of the community building and interior and exterior painting of the pool enclosure.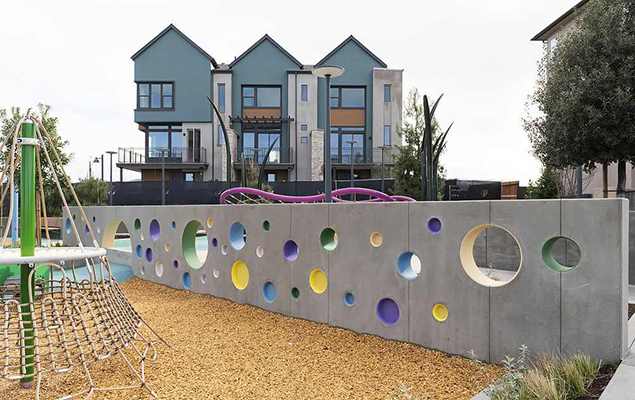 Additional out-of-scope work that we were happy to help out with included the hand painting of colored holes and dots on the tot park dividing wall, which add a cheery splash of color to concrete. Precision also painted the inlaid circles on the wall of Profound Park, a meditation area with a water feature that is connected to the main park by a walking path.
Precision Wallcovering & Painting is proud to bring a talented team of painters and construction personnel to all of our jobs. We specialize in commercial projects of all sizes and budgets, and can be counted on to pull through when complications arise on the job. Give us a call and we'll come up with a plan that will work for your next project.