Maintenance for commercial buildings and apartment complexes is one of the most critical duties of owners and property managers. This can sometimes seem like a daunting responsibility, especially for property managers, when upkeep requires coordinating with tenants or employees, and ensuring a professional finish. However, there are several good reasons for this necessary task, and the experienced crew at Precision Wallcovering can help.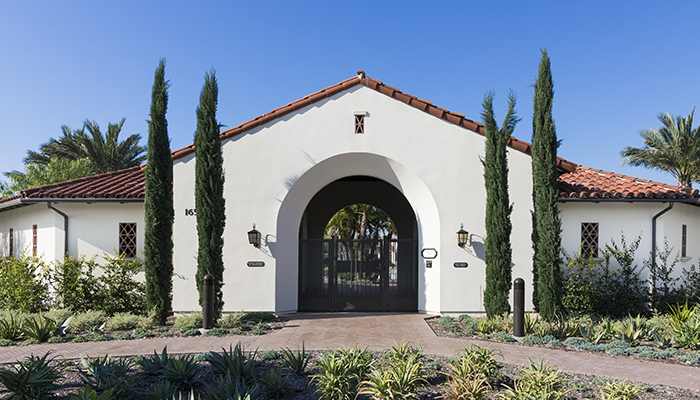 Keeping the paint fresh on your commercial building has several significant benefits. Paint provides a layer of protection for the building material, whether it's wood, metal, brick, stucco, or stone. It can help prevent corrosion, rust, and rot. A new coat of paint most definitely improves the appearance and value of your building, increasing revenue and worth. Another important benefit to painting your building is the opportunity for brand recognition. If you're investing in a commercial painting project, make sure it reflects your company's brand and is recognizable to customers. You'll be pleasantly surprised at the positive feedback you receive on a well-executed paint job­—clients and tenants love to know that you are investing in your property.
Also keep in mind that most important step in this improvement project is to hire the right professional painters. They can help you choose appropriate paint colors and types of products for your building—space usage, ambiance, and the effect on the viewer are all factors your painter will help you consider. Professional painters also have all the proper equipment and expertise necessary to perform the job safely and efficiently. Your painter should help you come up with a plan to complete the project in a timely fashion while minimizing disruptions to the daily business of your office or the lives of your tenants.
Precision Wallcovering and Painting has provided interior and exterior commercial painting services for over 40 years. Our painting professionals work diligently to ensure all our clients' needs are considered and the project is completed in a professional and timely manner. To learn more about Precision and our painting services, contact us today. We treat each and every project with professional care. Give us a call about your project and you'll see why our customers recommend us over and over.