Precision Wallcovering & Painting was recently invited to work on Broadstone Vilara, a new construction multifamily apartment building in Mission Viejo, off the 5 Freeway at Crown Valley. We were tasked with installing high-end wallcovering finishes to create a luxe feel for this resort-inspired complex. For this project, we were subcontracted by Alliance Residential.
This large-scale floral print adds height and openness to the entrance space and lobby area.
The organic impression of this wallcovering makes the communal spaces feel warm and inviting.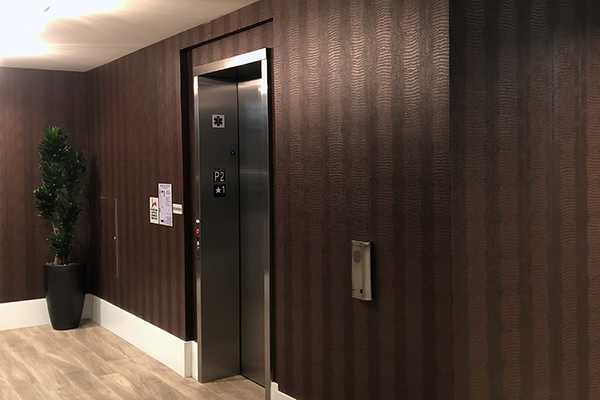 This richly textured wallcovering gives depth to smaller waiting areas.
Thanks to the expertise and experience of Precision's wallcovering installers, the finished product looks beautiful and luxurious. What can Precision Wallcovering & Painting do to help your home or business look its best? Give in touch with us today and discover how easy and affordable your next project can be.