Precision Wallcovering & Painting had the pleasure of working on several jobs in Southern California recently. A KFC/Taco Bell location in Santa Monica needed renovations on both the interior and exterior, and new construction went up for a community pool area in Portola Springs.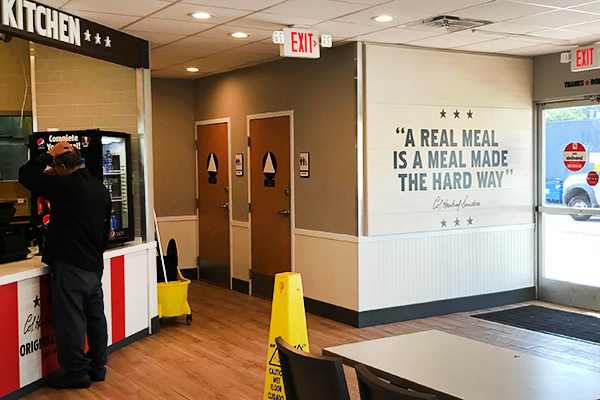 This KFC renovation project included exterior architectural metal, structural steel, painted lettering, and complete exterior painting of stucco. Also included was interior drywall finishes on the ceiling and walls. The biggest challenge of this project was the 1-week schedule for the entire painting scope, however Precision completed this project on budget and on time. We're pretty proud of how this one came out!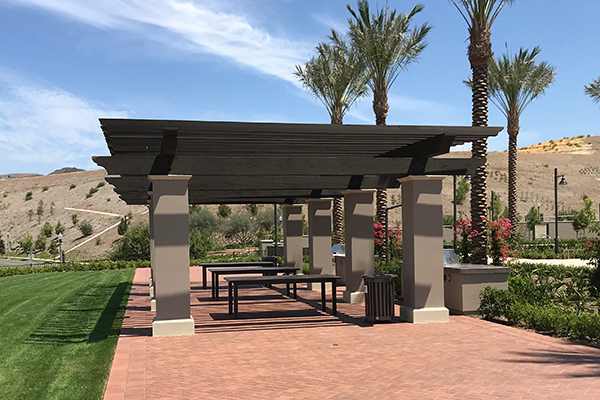 Precision worked on the new construction of a community pool park for the Irvine Company's Portola Springs Village residential community. The project included painted shade structures, interior and exterior painting of the recreation building including restrooms, pool equipment rooms, monument sign, and site walls. Some challenges on this project were matching pre-finished doors and frames with site-applied stain, along with adjacent lacquer finishes. But thanks to our talented and experienced crew we were able to get everything looking great.
The job owners were pleased with the outcomes on these projects. Precision specializes in commercial projects of all sizes and budgets, and we can come up with a plan that will work for you. Give us a call today and discover how easy and affordable your next project can be.