One of the best things about summer has to be the great outdoors. From the parks to pools, hotels and resorts, a little fun in the sun is just what you have been needing, right? Don't you love sitting by the pool, with the day stretched out before you? Let's add some fresh lemonade, with an umbrella in your glass, and it could be the perfect day. You might be happy to know that Precision Wallcovering and Painting has been hard at work this year painting, sprucing up, and preparing several outdoor areas in Southern California in anticipation of this warm summer weather. We're very proud of how these projects turned out. Take a look at some of our favorites, and then put them on your must see and do list for this summer. Because as great as they look in the photos, they are much better in person. A dose of sunshine and a cooler full of treats is a must!

This lovely pool complex at the Orange County Great Park got Precision's extra special attention as our team painted trellises, buildings, walls, structural elements, trim, and more. The end result is a relaxing space where you can play and refresh with your family.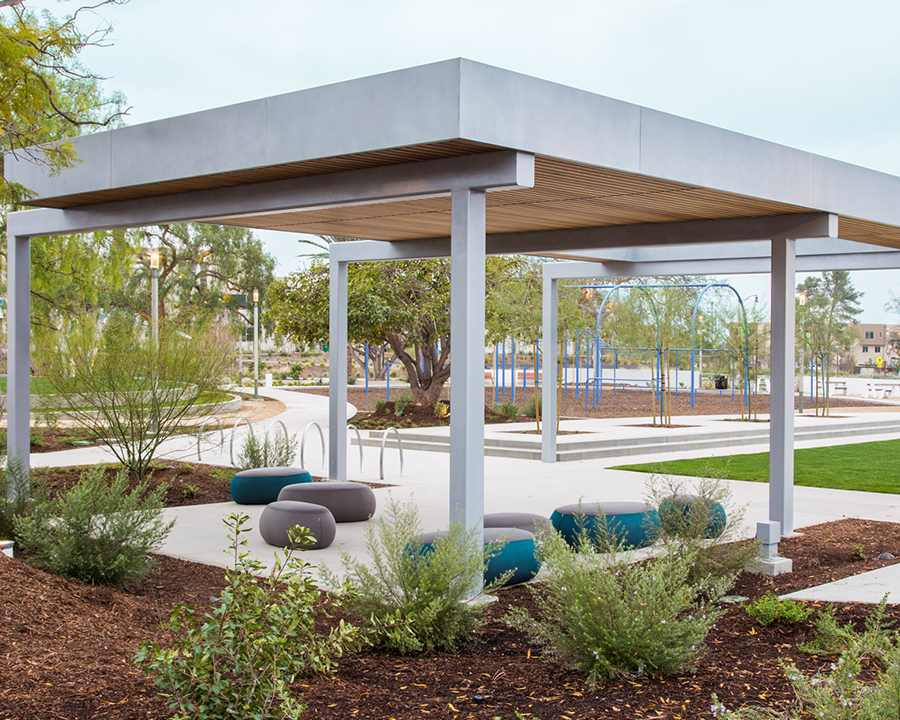 Take a look at this beautifully designed (and painted!) play area. The orderly design, appealing landscape, pretty grass areas and use of color come together  spectacularly. Park your bike, grab a spot on the apparatus and get ready for a memorable summer day.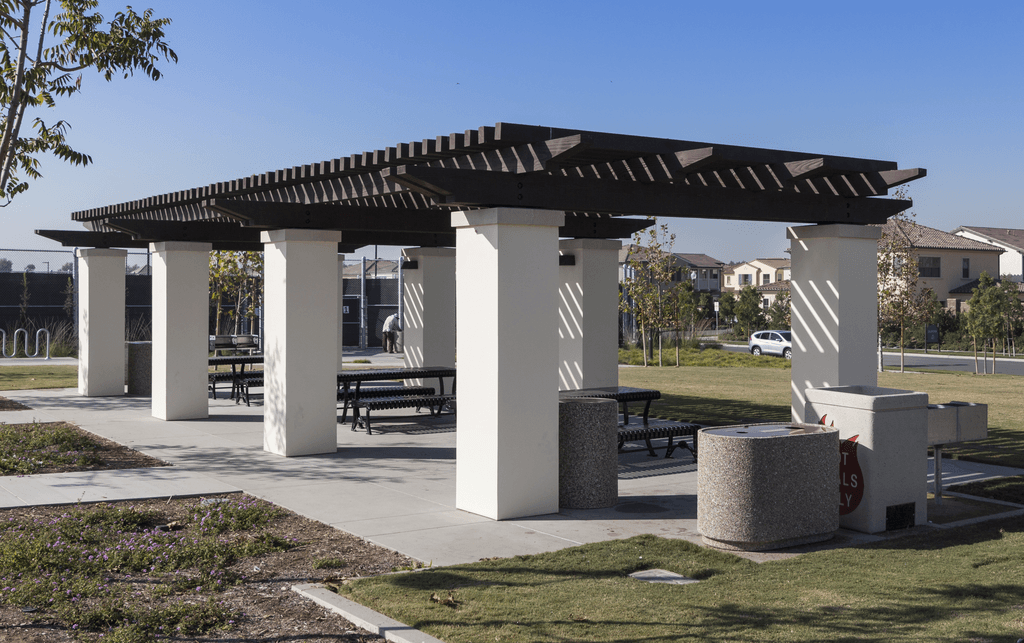 At Eastwood Park in Irvine, Precision spruced up this picnic area by painting the structure and trellises. And even applied a coating to the floor!  The result is a space where visitors can relax and feel pampered while they picnic with their friends.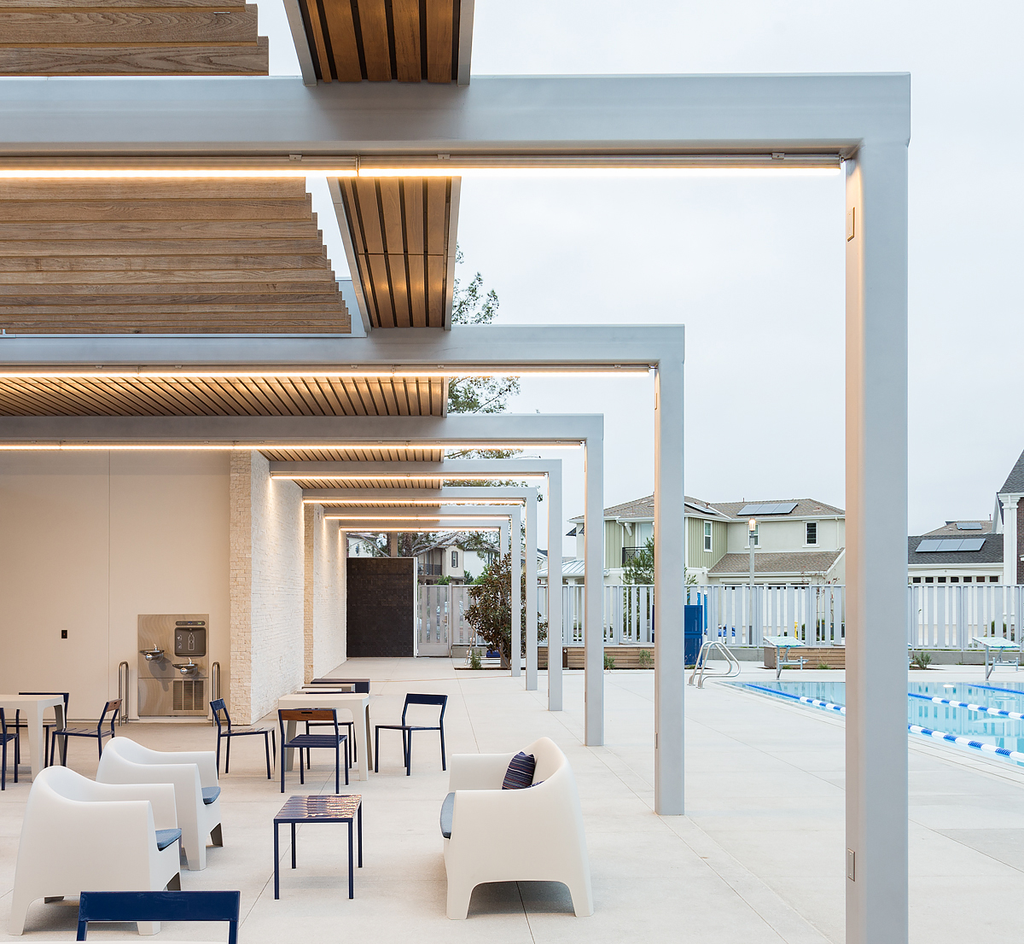 Just looking at this gorgeous setting, makes you want to grab some goggles and start swimming laps. Or, maybe grabbing a magazine, kicking off your sandals and smiling at your kids while they swim laps. What ever floats your boat (pun intended), this space is sure to be a favorite stop on your summer calendar.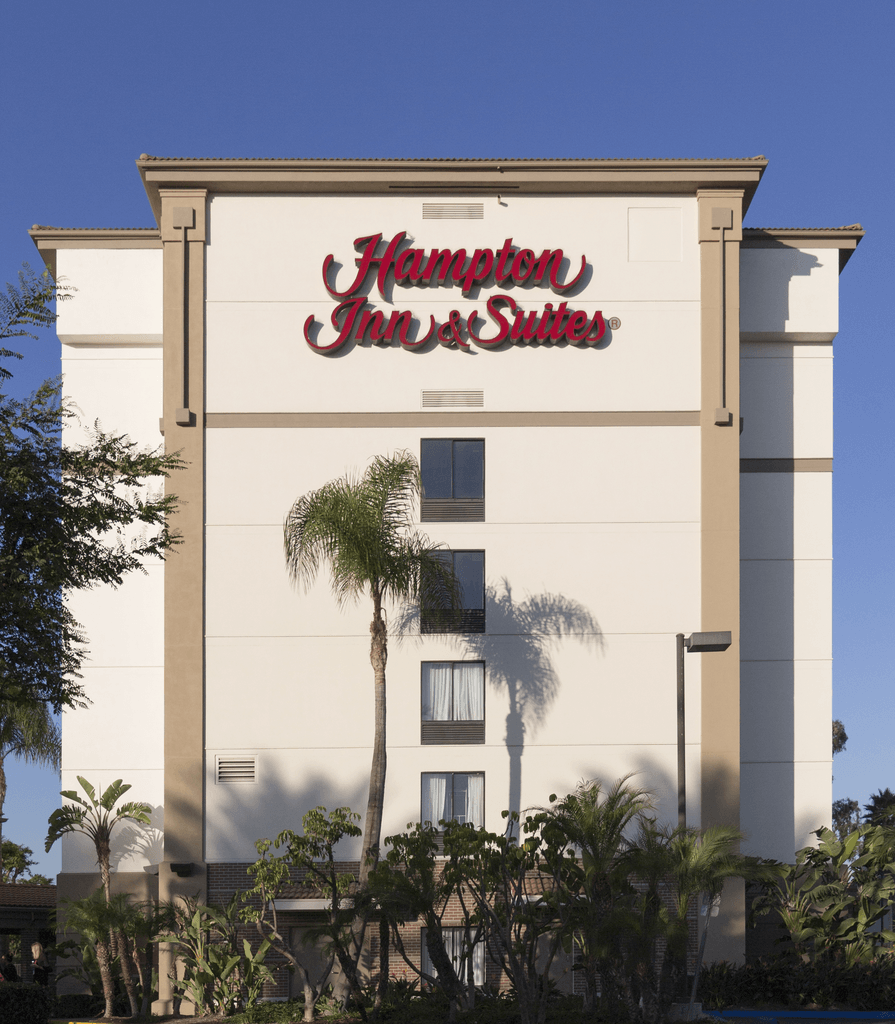 Hampton Inn knows that guests feel more welcome when they arrive at a hotel that's been well cared for. It was a pleasure for Precision to paint and refresh this property for all the families that will be checking in for some vacation time here this summer.
It's our job to bring a talented team of painters and construction personnel to all of our jobs. It's also our job to produce the finest quality construction paint and wallcoverings available. And your job this summer? Enjoy these wonderful spaces.
Happy summer everyone!