In our 40 years in business, Precision Wallcovering and Painting has seen many interior remodeling and design trends ebb and flow. In the recent past, minimalism and modern design were the dominant trend, and for interior designers that meant neutral colors and simple paint rather than traditional treatments like wallpaper. But today you can watch almost any show on HGTV and see this classic design staple returning.
So what's driving the swing back to wallcovering? Here are a few reasons it's back in style.
Technology & Design
As with most things, the technology of wallcovering has improved over the years. Materials like vinyl, paper, and fabric have been updated to be more durable and longer-lasting. Colors can be more vivid, prints can be more detailed, and designs can be made and printed on-demand. Modern technology also means wallpaper is no longer limited to simple, repeating patterns. You can create your own design, or even use one of your own photographs as a wallcovering. The sky's the limit!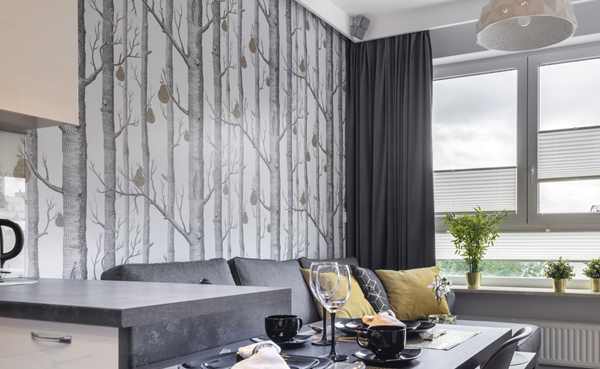 Defined Spaces
Another widespread interior design trend we've seen in many houses is the open floor plan. Kitchens, dining rooms, and living rooms/dens are now often one large space. And it's not just homes—workplaces have also moved toward an open office plan in many industries. Wallcoverings can be very useful in these instances by helping to define different functional spaces while still keeping the overall spacious and airy feeling of an open floor plan.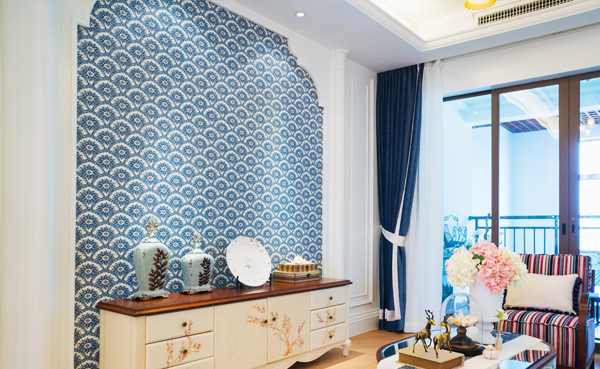 Affordability
Many home and business owners find that these new wallcovering products are affordable for several reasons. One main reason is how it is applied. In the past, entire rooms, or even entire homes, were treated with wallpaper Today, rather than covering entire rooms, designers are choosing to use wallpaper in one or two rooms, or even as an accent wall. It's an easy way to achieve a high-end, personalized look to a space. Another reason is durability. In high traffic areas like entryways, waiting rooms, or even kitchens, the right wallcovering material can be a durable alternative to paint. No touch-ups or periodic repainting required.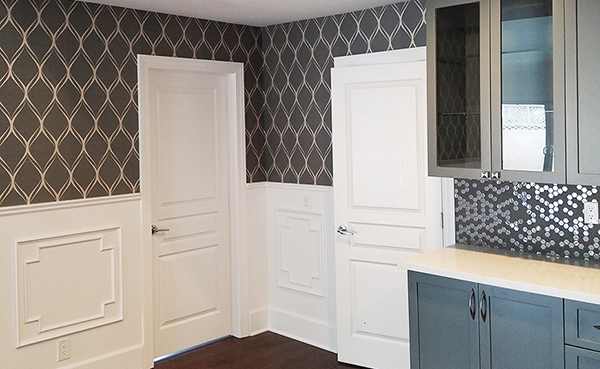 Wallcovering adds depth, warmth, and style to a room, and it's a great way to impart your personal style on a space. If you're considering updating the decor in your home or office, give some serious thought to wallcoverings and all the benefits they bring to a space. Precision Wallcovering and Paint can help your installation go smoothly and professionally—give us a call today!