As Precision Wallcovering and Paint nears our 40th anniversary this month, we reflect back on the Horn family business legacy that stretches back to 1959. Burt Horn was the first to enter the paint industry, and we recently had the chance to hear how he got started, and how his career path led us to Precision as we know it today.
In 1959, as a young recently married man, Burt had to "get a real job," as he puts it. He answered an ad for the Glidden Paint Company and was hired over 20 other applicants. Starting in the warehouse, he began to learn about paint by picking the brains of the salesmen and getting to know some of the customers who bought paint from Glidden. Eventually, Burt joined the Golden Crown paint company, selling sundries and paint. He came on as a representative for the Orange County and San Diego territories and did very well, with over 20 new accounts. This is where he met Jackie Smith, who soon became his business partner in a joint venture.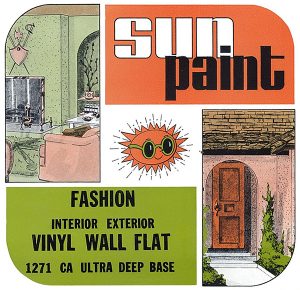 With the experience they gained from past companies, Burt and Jackie opened up their own shop, Sun Paint, in Huntington Beach in 1966. They did very well selling paint, sundries, art supplies, and picture frames. During this time, Burt was also working as a rep for the Fuller Paint Company, and started selling for National Paint Company as well. His fellow associate, Ed Stock, became a mentor to Burt and assisted him in becoming a board member (and eventually the youngest president) of the Paint & Wallpaper Association of Southern California.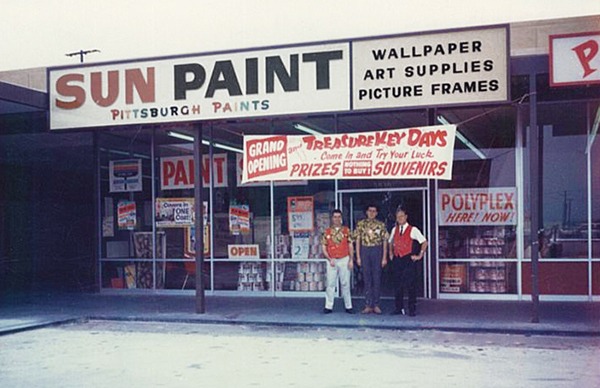 Jackie ended up buying Burt out of Sun Paint in 1975. In 1976 a Canadian company, Reed Wallcovering, approached Burt and asked if he wanted to open a direct-to-consumer, fully stocked wall covering store. Reed supplied everything needed for the store, and so Burt opened Wallpaper Warehouse in Orange. The store did very well with this in-stock, direct-to-consumer model. "Back in the earlier days of wallcovering, it was a specialty item that was sold only to designers and trade associates," says Burt, reflecting on this business model. "This kept the consumers from buying directly from manufacturers. It was a cumbersome process, and took time for the wallcovering to arrive. When wallcovering got really big, the Wallpaper Warehouse changed this. It made it accessible to more people and increasingly gained popularity."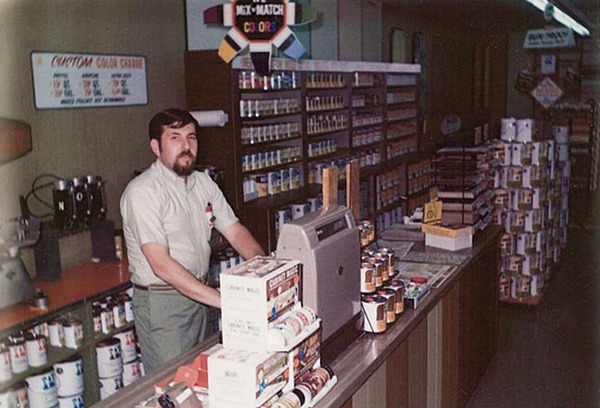 At the height of its popularity in the 1970s and 1980s, wallcovering was very much a DIY project for most people. Burt taught classes three times a week at his store on installing wallcovering, where homeowners would learn to hang their own material. This is in stark contrast to today, where high-priced speciality wallcovering is too expensive and techincal for a DIY project—mistakes can be very costly!
Burt's son, Allan, began working for installers Bob Serrano & Rick Amberge during summers between high school and college. He quickly gained knowledge and began to understand the ins and outs of the wallcovering industry. During this time, many new styles and textures were developed which Allan learned to install, and he became a master hanger. "I thought it was just a means to get through college," says Burt about Allan's start in the wallcovering business. "We didn't know it would go as far as it has." With Allan having the same entrepreneurial spirit as Burt, it didn't take long for him to go into business for himself. In 1979, Allan launched Precision Wallcovering. He began to install wallpaper at friends' houses, and as the word spread he gained more customers. As of 2014, Allan's son Chad began working at Precision as the general manager, and has added his passion and energy to the team.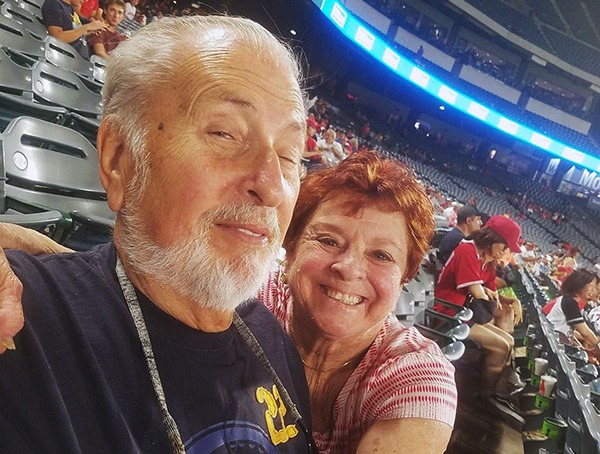 We had just one more question for Burt: what would he have done if he hadn't gotten into the wallcovering business? "Worked at gas stations!" he said. We're so happy his career took the path it did, and led us to what is now a third generation of the Horn family in the paint and wallcovering trade. Precision Wallcovering and Paint is proud to celebrate 40 years in business, and we thank all of our wonderful customers who have supported and trusted us for all these years.