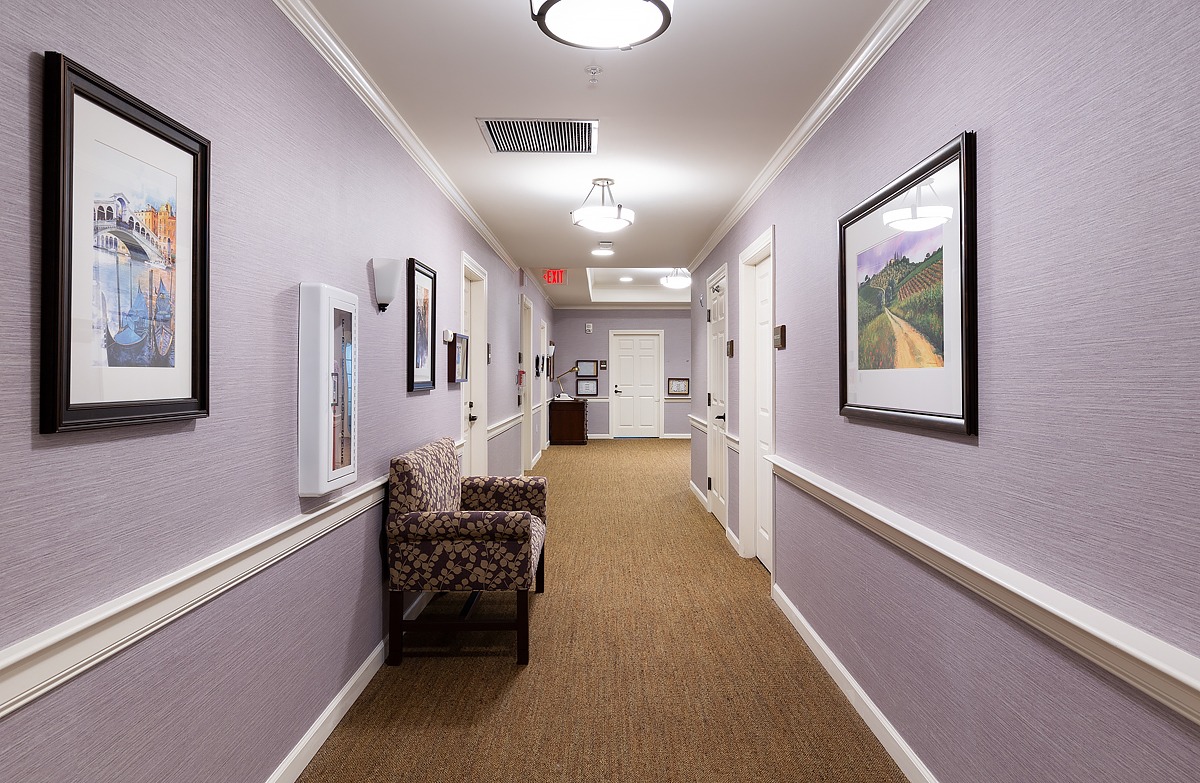 Interior Renovations of 3rd & 4th floors reminiscent unit common areas & main floor restrooms at assisted living facility. Construction & replacement of fireplace and hearth in the living room, restroom flooring, plumbing and new equipment, nurse offices counter top and tackable surface, common area restroom & spa room. Replacement of all recessed lighting at 3rd & 4th floors. Paint & Wallcovering throughout the 3rd & 4th floors
Painting:
Ceilings: 8,698 sq ft of Ceilings
Trim: 5,266 lf.
Wallcovering: Remove, prep & install 1324 LY Vinyl
Construction:
Interior refurbishment including replacement of vinyl flooring, finish plumbing, lighting, counter tops, and selected mill work at construction areas. Replacement of all recessed lighting on 3rd & 4th floors.
Supply & Install of equipment including, fireplace, toilet room ADA compliance hardware, and tackable surface.
Precision Wallcovering & Painting
Self preformed all painting, wallcovering, demo, carpentry, electrical & drywall.
Subcontracted plumbing, mill work, counter tops, flooring. 
Owner: Welltower Opco Group, LLC
Facility Management: Sunrise Senior Living Management Inc.