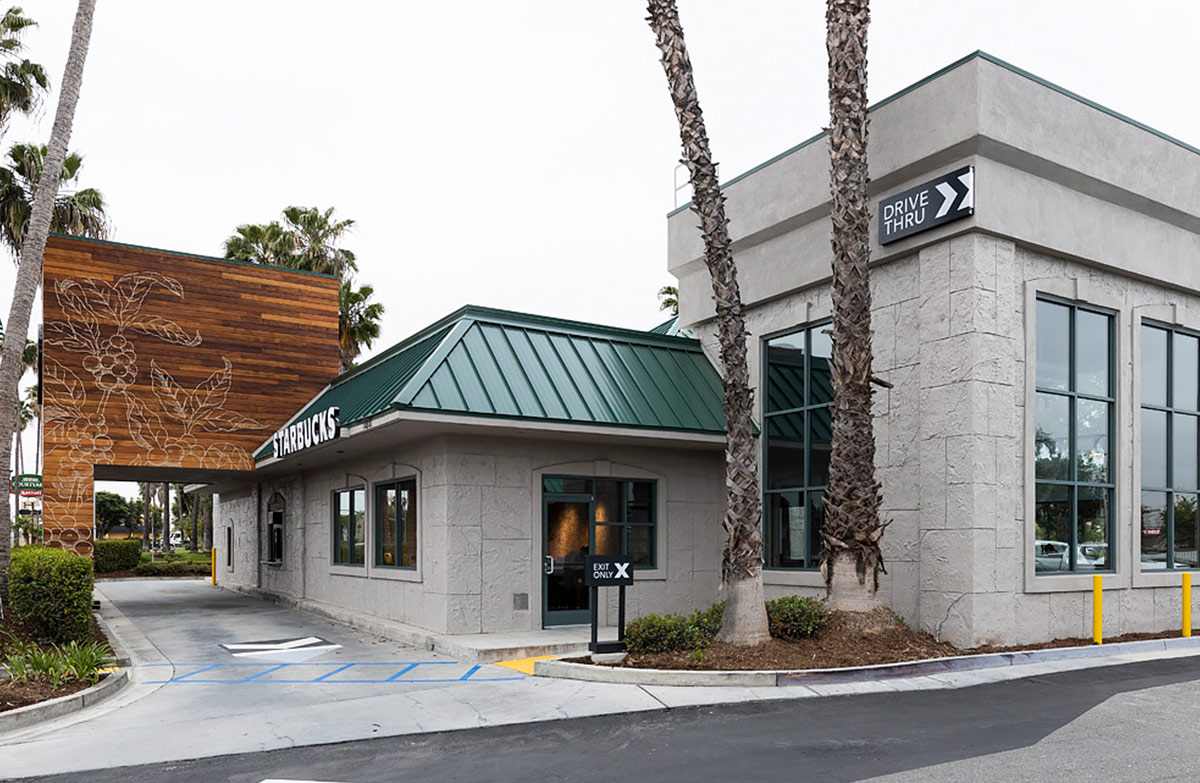 Fit up of existing fast food establishment into drive through Starbucks. Interior renovation including paint at walls, soffits, and BOH areas and Jute Material Graphic at the seating area and vinyl graphic at restroom area. Exterior renovation included applying transparent penetrating oil to exposed wood, and painting stucco and faux rock throughout exterior. Completed the project on schedule and on budget in May 2019. 
Painting: 
Exterior Stucco & Faux Rock- 5,000 sq.ft. 
Exterior Metal Including Trash Enclosure & Storefront
Exterior Wood- Spray & Back rolled transparent penetrating oil
Interior Drywall- 2,000 sq.ft. 
 
Wallcovering:
Vinyl Graphic at Restroom area
Natural Fiber Jute Material with printed graphic at seating area 
Harvey General Contracting