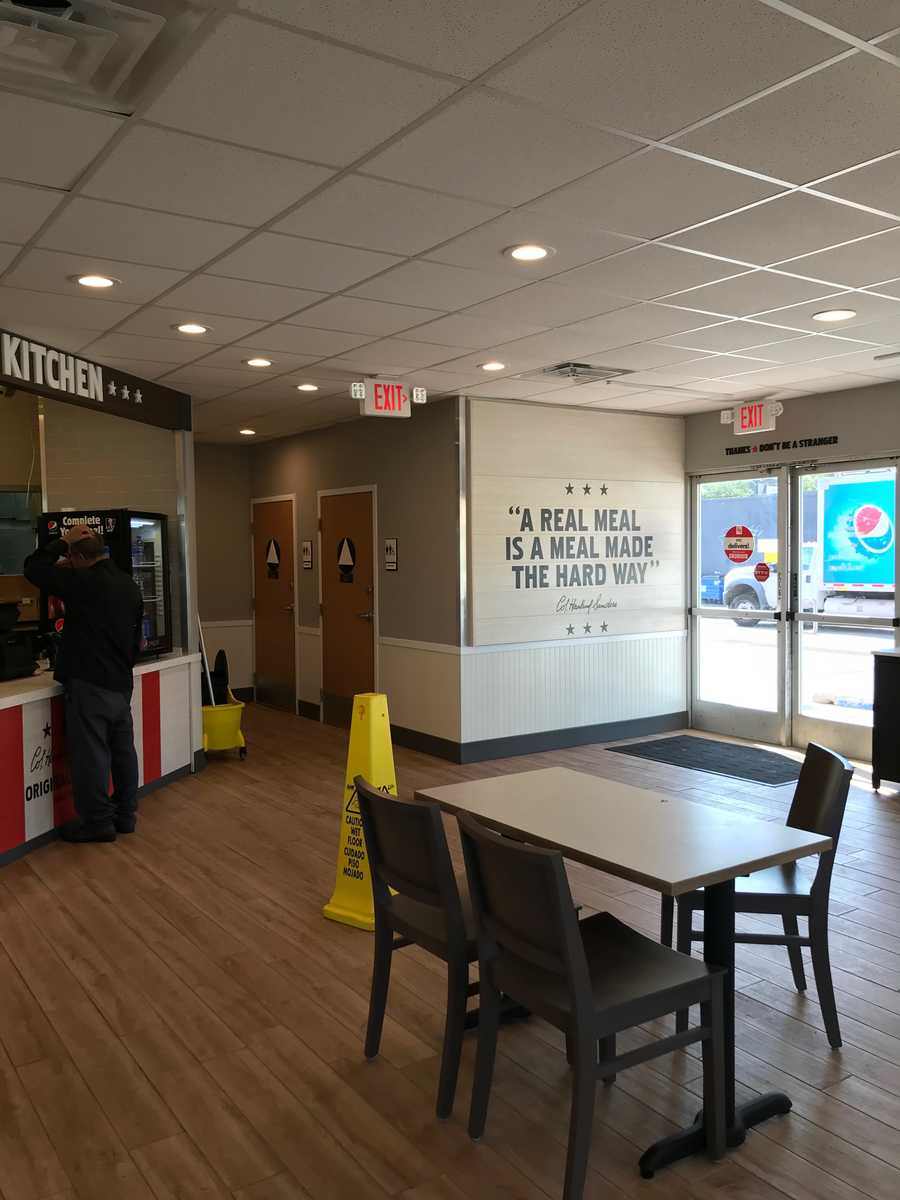 Renovation of existing KFC/ Taco Bell  in Los Angeles. Project included complete exterior painting of stucco, architectural metal, structural steel and painted lettering. Also included was interior drywall finishes on the ceiling and walls. Challenges of this project included a 1 week schedule for the entire painting scope. Precision completed this project on budget and on-time. 
Areas Completed: 
Exterior Stucco Painting 

Exterior Architectural & Structural Steel
Exterior Lettering
Interior Drywall at Ceilings & Walls
Testa Construction Management Inc.