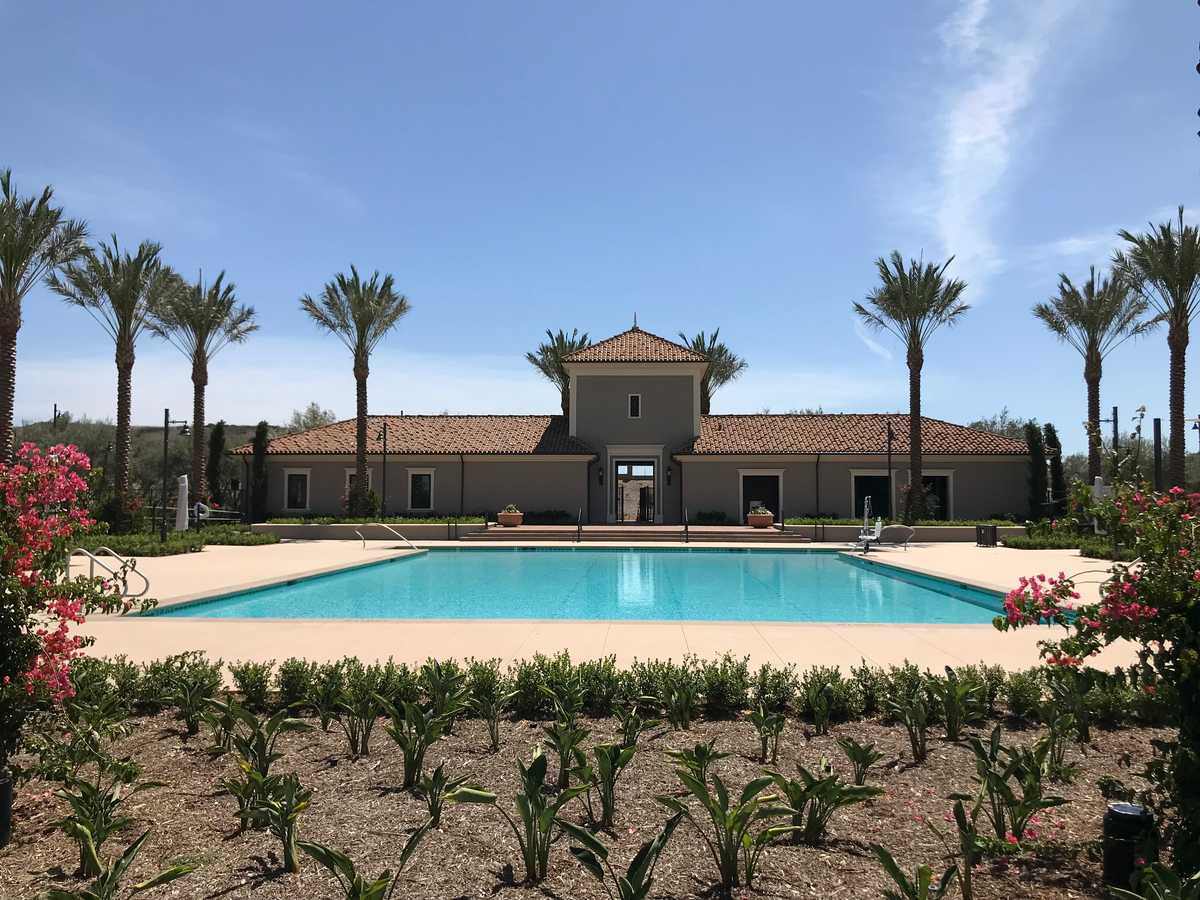 New construction of community pool park for Irvine Company, Portola Springs Village residential community. Park includes painted shade structures, interior and exterior painting at recreation building including, restrooms, pool equipment rooms, monument sign, and Site Walls. Challenges of this project were matching pre-finished doors and frames with site applied stain process along with adjacent lacquer finishes.
Areas Completed: 
Recreation Building Exterior Painting

Recreation Area Interior
Bathrooms
Shade Structures
Site Walls
Monument Sign
Consolidated Contracting Services Inc.
Irvine Pacific By Irvine Company