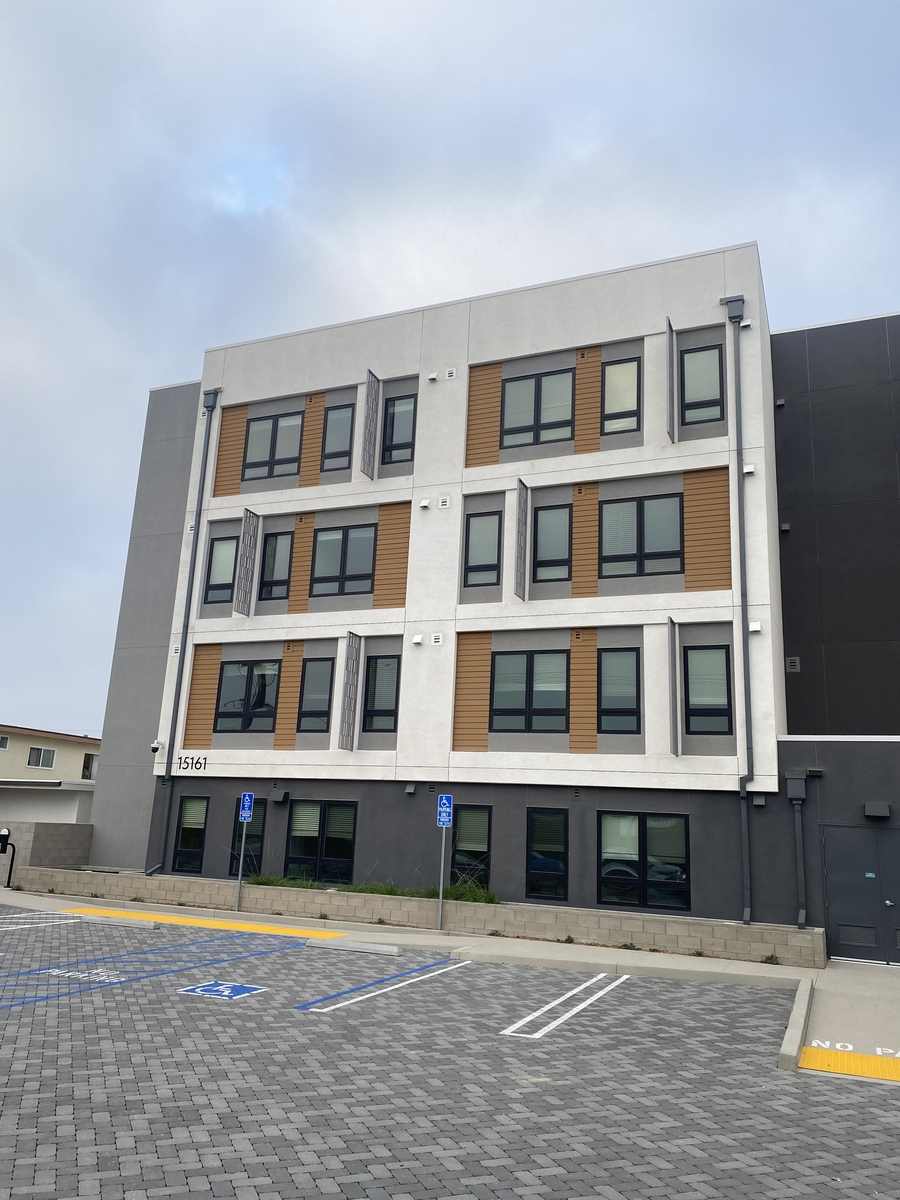 New Construction affordable and supportive housing for high frequency users of the healthcare system. This was a prevailing wage project completed in late 2022. Precision completed painting of exterior trim elements, anti-graffiti coatings and lower portion of the building exterior. Interior scope included common areas which were not part of the prefabricated modular system. This included hallways, metal stairwells, utility rooms, and a site built community building. We also repainted much of the modular units and trim due to trade damage and general construction of the modular system. 
New construction of affordable housing
Exterior Trim Elements
Repaint of Modular Units
Common Areas
Community Building
Anti-graffiti Coatings
Cannon Constructors, Inc.