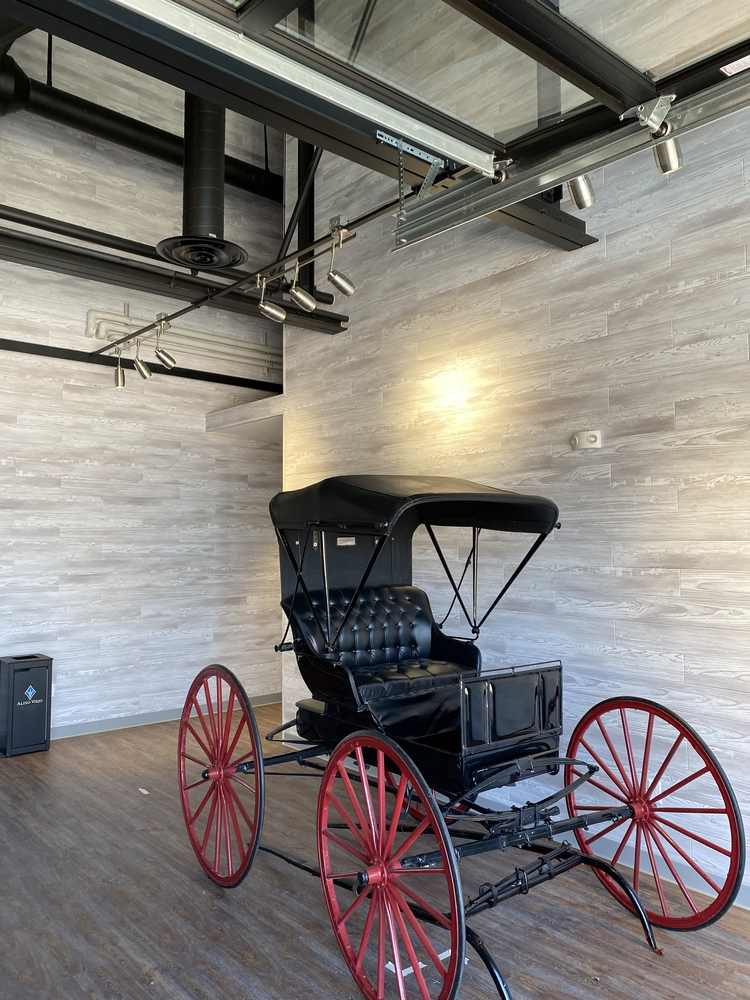 A truly unique project with many goals, there was a combination of new construction and restoration of old buildings at the Aliso Viejo Ranch. The original barn was deconstructed piece by piece and treated for preservation, and then reconstructed with a foundation and utility hook-ups. A new barn erected on the site is a replica of a building that used to be on the ranch. Precision Wallcovering & Painting completed all interior painting of the restored buildings, sealed the corrugated roof interior to preserve the rustic look and feel of the structure. We also installed wall planks and painted the ceiling black.
There are quite a few architectural and design elements around the property. Precision was responsible for sealing the raw wood of the fencing and of the entrance sign that greets visitors to the ranch. We also painted the white picket fencing, sealed all the concrete, and painted the trash enclosure. These are the kinds of details that really make a job feel complete, and will help maintain the site for years to come.
Challenges of this project included a poor set of plans, in which there were many discrepancies and scope overlap with a restoration type contractor tasked with the exterior shell of the buildings. This created confusion during management turnover at the General Contractor level and many change order requests to complete additional scope as Precision picked up items not originally within our scope. Overall this project turned out very nice and we look forward to seeing new life brought back into a historical part of Orange County. 
Areas Completed: 
Wall plank installation: Vercade Wood Paneling

Interior painting: paint open ceiling black

Painting drywall, doors, and ceilings throughout interiors

Sealing of exterior raw wood fences and entrance signs

Painting of white exterior fencing

Sealing of exterior concrete throughout

Sealing of interior side of corrugated metal ceiling/ roof to preserve rustic look

Painting of trash enclosure
Tovey/ Shultz Construction Inc.