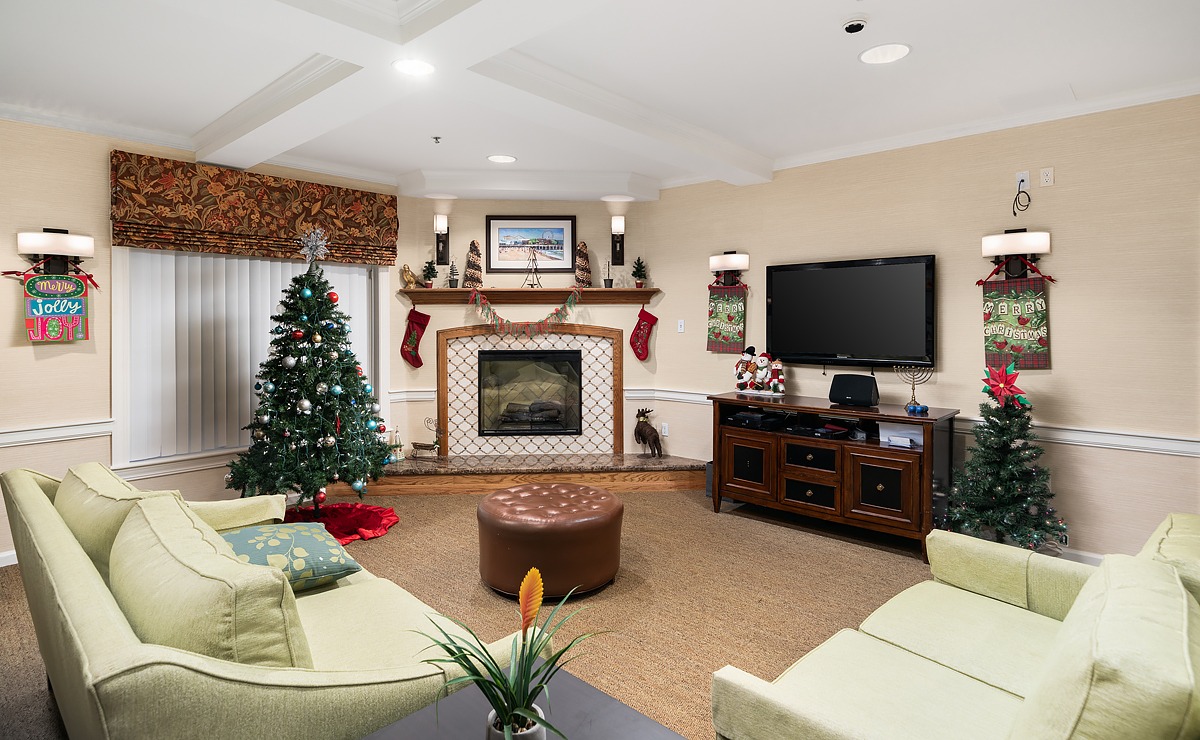 Interior Renovations of common areas at assisted living facility. Construction & replacement of all finishes at Activity room, hair salon, reminiscent unit fireplace, nurse offices, common area restroom & spa room. Paint & Wallcovering throughout the facility. Including: Dining Rooms, common area restrooms, all business offices, reminiscent unit corridors & grand foyer.
Painting: 
Ceilings: 13,441 sqft of Ceilings 
Trim: 5,781 Lf.
Wallcovering: Prime & install 2650 Ly Vinyl
Construction: 
Demo & Replacement of Cabinets, finish plumbing, lighting, counter tops, and flooring. 
Supply & Install of equipment including, refrigerators, toilet room ADA compliance hardware, hair salon equipment & Spa Bath.
Precision Wallcovering & Painting
Self preformed all painting, wallcovering, demo, carpentry & drywall.
Subcontracted plumbing, mill work, counter tops, flooring, and electrical. 
Owner: Welltower Opco Group, LLC 
Facility Management: Sunrise Senior Living Management Inc.